In 2018, China's auto wire harness market will soon exceed 10 billion US dollars, and the connector market is expected to exceed 20 billion US dollars. The Chinese market is undoubtedly the growth engine of the global wire harness and connector industry. South China is an important gathering place for the production and processing of China's information industry. LEAP Expo 2018 special wire harness processing and connection technology sector, based on the forefront of the times, top companies will bring new products to the scene, showcase the latest achievements of the industry, make "Made in China" faster and stronger ! Don't be an "outsider", how do you get a piece of the wire bundle processing and connection technology?
Wire harness manufacturing and processing - challenges and opportunities coexist
Wire harness is one of the fastest growing products in the electronics and information age, with the largest market demand and the most convenient installation. Wire harnesses are widely used from popular home appliances to communications equipment, computers and peripherals, as well as security, solar, aircraft, automotive and military equipment. It is worth noting that according to the statistics of China Automotive Wire Harness Industry Report, China's current new energy vehicles are about one million each year. By 2020, the number of new energy vehicles will reach 5 million. . At the same time, the performance requirements of new energy vehicle wiring harnesses are more stringent than traditional wiring harnesses, which means that wire harness enterprises must develop key technologies and meet challenges while seizing market opportunities. New requirements for new energy vehicle wiring harnesses are bound to trigger a technological revolution in the wire harness processing industry.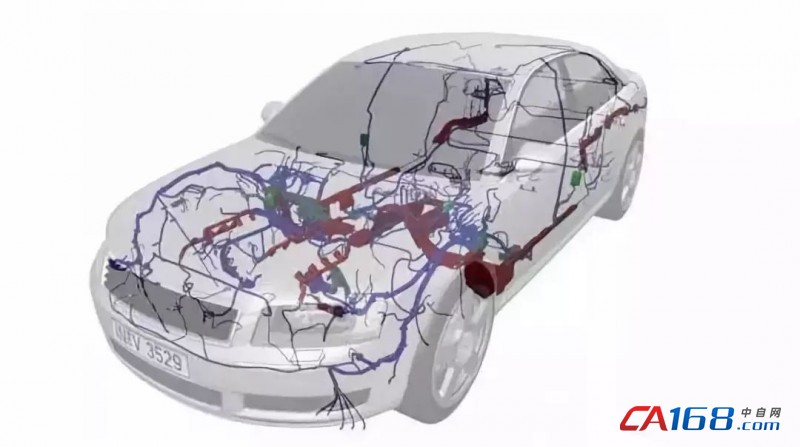 As the leader and market leader of automatic wire processing, the leader of LEAP Expo 2018, Komax's relevant person has said that automotive electronics is booming under the demand of electrification drive and automatic driving, which also provides new products for Komax. Development Opportunities. At the same time, with the development of the new energy automobile industry, the traditional automotive wiring harness manufacturing faces technical challenges, and the continuous improvement of product quality requirements has enabled domestic wire harness manufacturers to increase the demand for automation applications in the wire harness manufacturing process to continuously improve the factory. Production capacity and quality of its products. Especially in South China, the landing of various innovative industrial parks represented by new energy vehicles has brought unlimited opportunities to the wire harness manufacturing market. At the same time, another harness automation processing equipment expert "Junquan Automation" will also develop more "integrated, intelligent and environmentally friendly" new products, to help intelligent manufacturing of wire harness processing, in order to achieve "world technology, global sharing" The goal is moving forward.
At the LEAP Expo 2018 exhibition site, Kumais Precision Machinery (Shanghai) Co., Ltd. and Junquan Automation will bring their main products to the Shenzhen Convention and Exhibition Center on October 10-12, aiming to bring customers more than expected wire harness solutions. New products in the field of solution and wire harness processing. Quickly click on the links below to see what surprises they will bring to the audience.
- Exhibitors | Komaxtells you how to easily handle the customization of wire harness processing
- The leader in wire harness processing and intelligent manufacturing, Junquan Automation has made a big debut at LEAP Expo!
From the subdivided downstream application market of wire harness processing automation equipment, automobile wiring harness and household appliance wiring harness are the two major markets of wire harness intelligent devices, occupying an overall market share of about 72.6%, while communication electronics, machinery, electric power, etc. Wire harness processing in the field only accounts for 27.4% of the market. This market situation is formed because the automotive wiring harness and household appliance wiring harness are the two major fields in which the automatic tool is applied earlier, and it is also the most mature industrial field at present, and the output of the product is relatively large, and the wire harness demand for the same processing specification is required. Larger, application of automation equipment can more effectively save labor costs, improve processing efficiency and processing quality.
The South China International Intelligent Manufacturing, Advanced Electronics and Laser Technology Expo (LEAP Expo) will bring together more than 20,000 buyers from the electronics manufacturing, automotive and other industries. Wire harness manufacturing and processing companies can directly reach high-quality customers on this platform and communicate face-to-face with them to understand the latest developments in the industry and the latest needs of customers. This wire harness processing and joining technology segment brings together harness and connector production technologies, coil production technology, and hybrid component manufacturing to create a large wire harness technology exchange platform.
<p style="padding: 0px;margin-top: 0px;margin-bottom: 0px;color: rgb(68, 68, 68);font-family: Arial, Helvetica, sans-seri